Chiropractor Wilmington DE
Welcome to Crosser Natural Health located in the Pike Creek Area of Wilmington, Delaware. At Crosser Natural Health we do our best to first, make you feel comfortable and ultimately, utilize treatments by way of chiropractic care, nutritional therapies and functional medicine, and/or acupuncture to find the root cause of your health concern and to resolve the issue. As a Wilmington chiropractor, it is my goal is to teach you how to best manage your condition(s) independently and to know you can call us when you need our assistance. After 33 years of practice, it is clear that the body has the innate desire to remain healthy if cared for deliberately and appropriately. The goal is to do as much without drugs and/or surgery to regain health.
OFFICE HOURS
Monday
8:00am - 1:00pm
3:00pm - 6:00pm
---
Tuesday
Closed
---
Wednesday
8:00am - 1:00pm
3:00pm - 6:00pm
---
Thursday
3:00pm - 6:00pm
---
Friday
8:00am - 12:00pm
---
Saturday
Closed
Crosser Natural Health
3101 Limestone Road Suite B
Wilmington, DE 19808
(302) 994-1010
WHY I BECAME A CHIROPRACTOR
I became a chiropractor in Wilmington, Delaware because the Mid-Atlantic region, specifically Pike Creek, DE is so very well located in reaching many places to recreate as well as quick access to the airport making travel easier. We are close to the mountains (and I love to be outdoors), we are close to the beaches in New Jersey and Delaware and the overall viewpoint and lifestyle regarding health, dietary considerations and physical activity levels are in synch with my lifestyle. This is a safe community that offers so very much and the patients I see here in Pike Creek are health conscious making them a joy to work with.
What sets my office apart from others in Wilmington, Delaware is the approach I take in working with my patients. Each patient in an individual and is treated as such because we believe that everyone enters our office with a different physiology, set of circumstances, etc. In addition, I work with patients by hearing their concerns and matching my knowledge and treatments with what works for them to resolve their health problem. I feel strongly that my role is to uncover the reasons for their pain or condition to the degree that they choose. At times, my patients would like something more direct or straightforward and easy to follow. Other patients prefer more in-depth answers that might require testing. The choice belongs to them. And the average patients that present are seeking more natural care for their overall health as they are worried about the side effects of pharmaceuticals or would prefer to become healthier and not need the medications. I am always willing to adjust their diets if they wish to do so and recommend other lifestyle modifications that will enhance their lives and perhaps reduce their pain, etc.
COMMON CONDITIONS WE HELP
Some of the common conditions that I see here in Wilmington, DE are digestive disorders such as leaky gut, GERD and reflux, immune problems or autoimmune conditions, sinus problems or even allergies, lower back pain, neck pain, headaches, disc disorders, sciatica, obesity and the list goes on. They all require a different approach unique to them. Much of the population here in Wilmington, DE as in other areas, has problems with sleeping as well.
HOW TO CHOOSE A Wilmington CHIROPRACTOR
The following pointers can be useful in helping you find the best chiropractor for you in Wilmington. Often times when people are looking for chiropractor in Wilmington, they simply go straight to Google and choose the first result they see.
However, a chiropractor who is coming up first in a Google search should not automatically become your first choice for care. Consider the following steps to find the best chiropractor for you.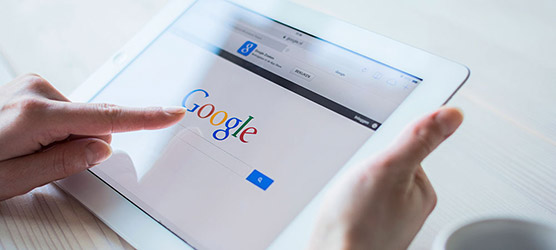 Time Needed: 5 minutes
Total Cost: USD 0.00
THE 4 SIMPLE STEPS TO CHOOSING A Wilmington CHIROPRACTOR
Step 1: Start a Google Search
First, enter any of the options below in the search bar:
Chiropractor Wilmington
Chiropractor 19808
Chiropractor near me
Best chiropractor in Wilmington

Step 2: Check Out Their Website
The top Wilmington chiropractors put just as much thought into their site as they do in their overall practice. In looking over their website, you should get a sense if they might be the best chiropractor for you.

Step 3: Read Their Reviews
Find the Google Business Page of a chiropractic office you are considering for care. It's one thing for a doctor to claim they can help, it's another to see patients leave their happy reviews providing proof.

Step 4: Call The Office
After getting a general overview of what the clinic offers, call the the office to see if they match the messaging that their site and Google My Business have portrayed. After a brief talk with the office, you will find out if they are the the right fit for your health goals.

TRUSTED CHIROPRACTOR: READ OUR REVIEWS